A new design has been drawn into our assortment and this brings a big surprise! The design floral letter also includes a new product category in the shop: Notepads! 🎉 Many of our designs will be expanded in the near future to include practical tear-off notepads!
We have also tried something new in our motif and designed the stationery in a checkered fashion. The envelopes also adorn a discreet checkered pattern! For all of you who describe your letters by hand, the times of skewed texts are now passé.
The Motif floral letter is available in our online shop paper-media.com as stationery, envelopes and in practical sets. There is also this motif in a whole new product Category: Notepads!
Paper: DIN A4, DIN A5 and DIN A6 format
Envelopes: DIN Long without window & with window, DIN C6 format
Stationery sets: DIN A4 with matching envelopes in DIN Long (with/without window)
Notepads: DIN A5, DIN A6 & DIN Long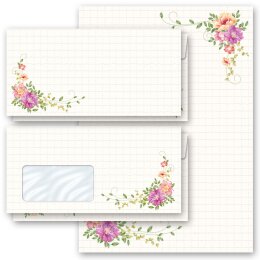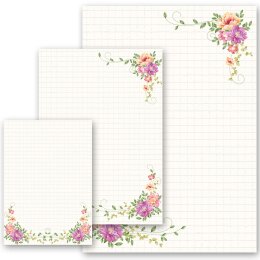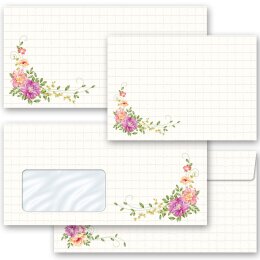 How do you find the new design? Are you also looking forward to the notepads like us?
We look forward to the new design in our assortment, and hope you like it just as well!
Your Paper-Media Team